Remebering
May 11, 2009
Sitting alone on a park bench,
I sit there thinking of you.
Waiting for the day I will see you again.
I try to remember all the days I spent with you,
My broken heart cries for you through song.
I lean forward with tears spilling in my eyes,
Trying to picture you once again.

I'm remembering…
I'm remembering your face, your soft whisper,
Your smile, the way your eyes would shine.
The way you cared for me, the way you touched me, the way you held me.
I sit there waiting, wishing for all those things to come back to me.
I think of you as if you were dead, but you are not you are most definitely alive.
You took my angle from me and replaced him with hell.
I only now remember all the recent images.

I'm remembering…
The angry look on your face when I have done something "wrong", the way I am forced to "obey" you,
The menacing look in your eyes, the hurt in your voice, the sounds of my cry, the begs of my plea.
I will never, never forget the hellish way in which you have treated me,
I was to be your" loved one" but I felt like" the hated" one.
Now is when I wish you were never alive.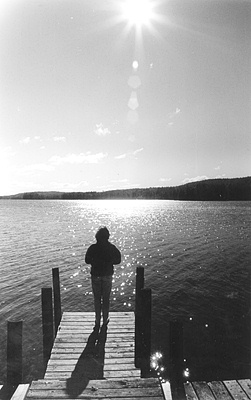 © Beth S., Marblehead, MA