Spinning
May 11, 2009
Mistakes and problems
Trauma you want to be free from
So you run and hide
But it chases you
And surrounds you
And then you're running
Running
Running
Running
Faster
Faster
Faster
Faster
Farther
Farther
Farther
Not fast enough
Not far enough
And it's smothering
It's suffocating
And you're choking
Oh you're choking now and what now
You're in a downward spiral
You're just
Spinning
Spinning
Spinning
And you keep
Going
Going
Going
GONE!
And you just want it all to stop
You want to forget
You want to forgive
But you can't
Cause it holds you
It's so tight on you
You can't let go of it
Because it's become a part of you
You can't recognize it
Because you were running from you
You were hiding from you
And you're afraid to face it
Because it'll all come crashing down
So you keep running
You keep hiding
You wanna stop it
But there's no fighting
You just keep
Spinning
Spinning
Spinning
Spinning
Faster
Faster
Faster
Until there's nothing left
But help, help I'm here
But no one can help but you
You can't run
Cause it'll follow
You can't hide
Cause it'll find you
You just keep spinning
Trying to get away from it
But eventually you've got to face it
Face to face it
Because you've got your back to it now
And it's spinning you
Round
And round
And round
And you'll keep spinning
Oh yes round and round
'til you knock it flat on it's back
And stop it
Oh yes, stop it!
But it's too late now
You can't stop now
You've got to throw yourself out now
Cause it's a tornado now
And it'll hurt now
Because you've been spinning for so long now
Because you've been running for too long now
Because you've been hiding for too long now
It's been too long now
And it'll hurt now
Cause it's reopening old wounds now.
So it's over now
It's all you now.
Just stop.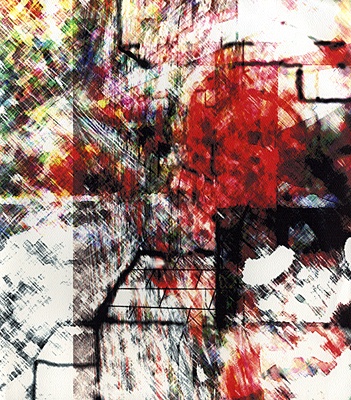 © Preston M., Galesburg, IL