Midnight Dreams
May 10, 2009
Her hair is like a summer's sunset,
her eyes brown and open-loving.
At night, I dream I'm with her,
but to her during the day, I'm nothing.

She walks down the halls so light a foot,
it's all I can keep from dropping my books.
Most days I watch her casually stroll by,
only hoping I might catch her eye.

One day I'll ask her to be mine,
to be together on the same side of the line.
That one day seems so far away,
For that one day I hope and pray.

That one day came today,
I told her with me she should stay.
Her response was not the same,
she said t'would be a shame.

That moment I felt my heart drop,
I saw the whole world come to a stop.
I may not have her now, as it seems,
but we'll always be together in my midnight dreams.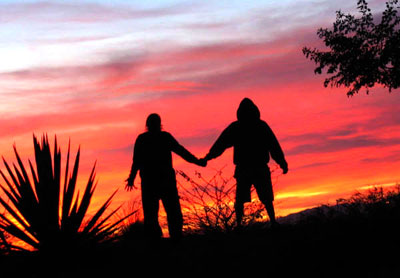 © Rosanna S., Phoenix, AZ