Pain
May 10, 2009
I thought that you would always be there for me
Turns out I was wrong
My heart is broken now
Each step away is painful and long
I don't look back
And I'm not going to
The rose I hold is wilted and black
Just like my life that is never ending
You promised me your love
Turns out you couldn't keep your promise
Because you're gone now
Why am I blaming you?

It's not your fault
Your life was taken
Heart stopped to a halt
Tears are streaming my face
I can't stop
You used to walk with beauty and grace
That's all gone now
I can't see where I'm going…
As the tears keep coming down
What am I going to do with my life?
The pain is just too much for me to handle
So as I run the wilted rose falls to the ground
I turn to look at you one more time…
I open my mouth to say I love you, but there is no sound.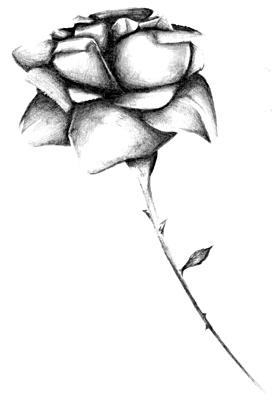 © Yisrawayl G., Philadelphia, PA