A VERY VERY Unhappy Fairytale
May 10, 2009
What is a fairytale?

A fairytale is a story that involves characters like fairies, goblins, elves, trolls, giants, talking animals, and usually enchantments,
often involving far-fetched sequences of events.

Colloquially they also describe the blessed "fairy tale ending" or "fairy tale romance", involving a handsome prince and a beautiful princess.

Unfortunately on the other hand not all fairy tales end happily

Me as the perfect example

Porque……

I was the new beautiful princess who just moved into town.
The princess who all the guys were supposed to fall for,
the princess who would one day find/get the perfect prince,
and the princess who was supposed to have her "fairy tale ending."

However on the other hand across the horizon
I survived every lonely day.
Every lonely day indeed
as children headed off to school,
adults headed off to complete the journey of life,
while I; poor and miserable lived a pitiful life of ignorance from every body and soul as if my existence didn't matter in the world.

On the other hand maybe I was ignored due to the fact
my mother was a troll, my father a giant
My sister a half-fairy/veela, my brother an elf,
My nanna a goblin, and my nonno a wizard.

Still on one note there was a boy.
A wonderful brown-eyed boy who in turn was a prince,
a wonderful prince whom I literally fell head over heels in love with.
However, on the other hand he wasn't just a prince.
He was the absolute perfect prince of my dreams.
A tall, dark-haired, handsome, smart, funny, extremely talented, and actually cared for the wrath of my existence.
He would be the absolute perfect prince who would give me my fairy tale ending.
A beautiful, wondrous fairy tale ending in a beautiful castle,
children who would run into our loving arms with laughter,
flying pigs who would give us means of transportation
and plenty of milk to keep our tummies satisfied.

But, on one hand life didn't care.
It just went right on ahead
And stole the first boy I have ever loved
Straight out of my loving arms.

How?????

Well, in our gruesome world,
A world in economic crisis and swine flu bonanza
my absolute perfect prince decided to fight head on into the destitution of warfare
to save our world from the pities of pure mass destruction.
Yes, I tried/prevented/begged him to let him not abandon my loving grace
but it was of no use.
His sweet, puppy dog grin attacked my self-dignity
letting me know in my heart that this was something he seriously needed to do.

So yes in the end I did allow my sweet prince;
The first love of my life
to run headfirst along with the many other men and women
into the barrages of gunfire where everyone was affected.
Affected as soldiers fell into wraths of sickness and death
While their lovers submerged into a wrath of sorrow and depression
once the not-wanted knock on the front door was heard by all.
Accompanied, by an officer who not intentially of course
opted to destroy your spirits by the horrible news;
horrible news indeed that brought my mind into a nightmarish state.

A nightmarish state indeed as I stood outside in the pouring rain.
The pouring rain that brought tears to my helpless eyes,
The pouring rain that wet my favorite beautiful gown my love bought me
And the pouring rain that brought my hair into a deformed state
As smeared makeup made me look like a pathetic, loser clown.

But then in the midst of a moment
I spotted my love everywhere;
The clouds, the puddle on the ground, my cereal bowl,
the plants, trolls crossing the street and even the pouring rain.


The times in which we raked up the leaves for funs sake,
As we laughed and ran around like little kids;
Throwing and stuffing the leaves down each other's shirts
but always waiting and holding each other's hands as we sank together
Immersed in the leave's presence

The times we fed country potato bread to the ducklings,
The sweet, adorable ducklings who loved our generosity and of course
The bread fights between one another
as we fought over who would throw the bread next.

And the times we jumped off the top of the tree in harmony
As we flew kites in like little kids in the moonlight
and ate maple leaves that tasted crispier than my nana's apple crisp.

Now however I looked deformed.
Deformed in every sort in way
From the soggy gown I wore,
The flooding tears that smeared my mascara
To my blood-stained knees
From the collapse that occurred on the concrete.

But on one foot I could see his innocent dorky smile
His chocolate brown eyes that were always on me
and hear his articulate voice
Resurrect in my mind for old-time's sake.

I could see his worn-out copy of The Notebook;
With its many doodles and creases
from being read so many times
as it smelled of the maple blueberry pancakes my love always ate for breakfast.

Yet in the pouring rain I knelt in the mud in misery and contemplated;
Contemplated the memories of the good old days
as I heard the birds singing a good-bye song.
A good-bye to happiness and to life
As I wandered on a journey
To the lake where my love and I have always gone
Where I swear I could have my true love's dorky smile stare right back at me.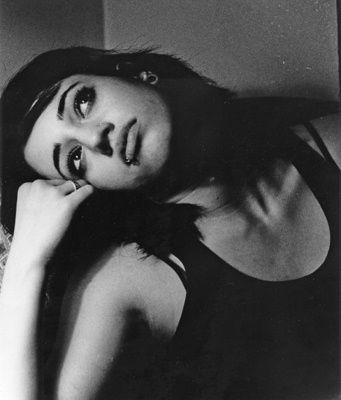 © Jessica B., Bethesda, MD