final fight.
May 9, 2009
stupid oregon weather.
the sky is letting down the rain with all its might.
its beating rhythmically on my rooftop,
but its not deafning our fight.

you make me feel worthless, i say.
you never make time for me anymore.
im suppost to be your best friend!
i feel like you dropped my heart on the floor.
oh shut up! you respond.
dont be such a drama queen.
you just want attention, your immature.
wow, i say. and you say IM mean?

click end, throw down the phone, unplug it from the wall.
run to my room, turn off the lights, drift off to my wonderland.

3 a.m. sais the watch, tickticktick.
throw it against the wall.
the noise is making me sick.
just like you.

i wish i could just throw you against the wall
but your not here
plus, i dont wanna get put behind bars with someone 6 foot tall,
just waiting for a fight.

i swear now, to all who are is seeing this,
this is my last tear that i will cry over you.
finally, the rain disapears. the sun gives my skin a warm kiss.
this is my final fight.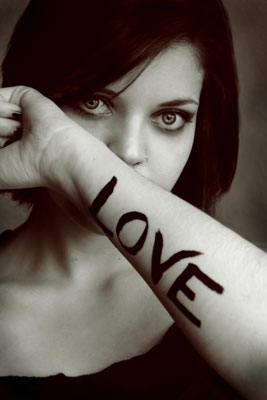 © Michelle B., Blairsville, GA