Dream Lover
May 9, 2009
Everyone I knew was willing to help
Little did I know everything was falling through anyway
I'd rather wake up than stay and see who's still their when the smoke clears
All I needed was the truth from her, but my dreams have taught me a valuable lesson
Let the number of people you trust be minuscule, and always trust yourself
When you can't do that, move on to the next dream lover

It seems like all the fighter are dead, the lovers lay on the ground stranded
It seems like there's something I can never achieve with this girl
Why will this lover always stay in my dreams?
When will the door finally open that I can disappear into?

For every door that has opened, another one has been shut in my face with her
I'd like to say I was close, but I wasn't
I'd liketo say I wasn't trying, but I will never lie to myself
She touched my heart and she touched my soul
But suddenly failure has laid a blindfold on my heart
You won't sprain my spirit and you won't puncture my heart
Goodbye Lover
Goodbye the dream that has comforted me for so long

People may take a way a dream or a fantasy
They may make you cry, or make you smile.
They can touch you heart and touch your soul
Little do they know that I'm simply a dreamer
And when I wake you may take my dream, but not my heart or soul
No Dream Lover can take that

You have been the one for me, I have not been the one for you
Someday. Sometime.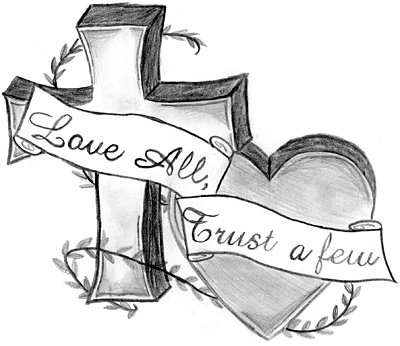 © Gina W., Glen Gardner, NJ