Sonnet to the Moon
May 8, 2009
Wendy will wait,
Staring at the night,
She'll feel the drowning weight,
The heaviness of your light.
Peter may not come back,
But you are her solace.
You stand out in the black,
Taking away all the stress.
Even though the night is cloudy,
Your light still shines on,
Making moods less dowdy,
Radiating beauty until the night is gone.
White light in the sky,
They've touched your sands, so why can't I?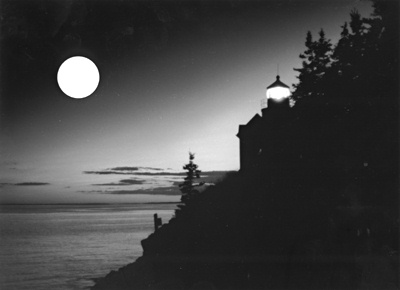 © Steve S., Marblehead, MA