I Tell You I Love You
May 8, 2009
I tell you I love you.
Then you push me away.
You know that there is no one that treats you right,
That is until you met me.
Now that someone has shown you love,
You don't seem to want it.
How come you have to be like this.
I tear my life apart just for you
It makes not sense.
My life is over until you can see what is right in front of you.
But there is no time to waste.
I can be gone in an instant.
But not because I have found someone better.
There is nobody better for me than you,
But because if I can't have you,
Then I have no reason to live.
My heart will be torn from me that day.
That will be my cause of death.
But the real cause of death
Would be heart break and a shattered life.
This will come true if you don't get
Your sight of what is real and imaginary soon.
But the last thing that I want you to know is that I love you.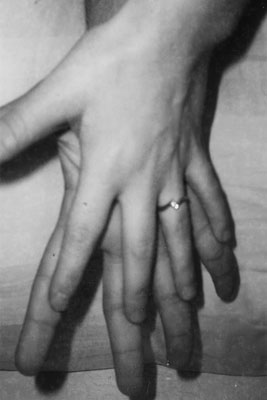 © Heather H., Phoenix, AZ