Torn at the Crossroads
May 8, 2009
I know I looked as broken as I felt.
As I rested my head against the cold, glass window.
No matter how much the other passengers on the train starred at me,
It didn't stop the uneasy shaking and uncontrollable tears.
Caught between what I want;
And what others want.
Will you drift away if I don't give in?
I've known you for such a long time;
Childhood friends… all the way back to Kindergarten.
When I was unpopular, I was still able to hang out with you and your popular friends.
When I was being bullied, you stood up for me.
"Those girls don't know you."
And you were right,
They didn't.
And more recently, our drives together were so soothing.
Sometimes, we'd talk.
Sometimes, we wouldn't. The music said it all.
I've always trusted you and felt so safe around you.
I was drawn in by your difficulty with authority and rebellious behaviour.
I was quite the opposite…
Authority-obeying and a model student.
Did this appeal to you?
Years have passed; our lives have changed.
But we've kept in contact.
I like having you as a friend.
But the pressure that you put on me is taking its toll.
You see the worry lining my face, and ask me what is bothering me.
And I can't pinpoint it.
So I hide behind my silence.
You've always applauded my independence,
But do you still applaud me now? As I fight against your temptations?
I don't know what will make me happy?
Truly happy.
I want to do it.
Not just to please you, there's more to it.
I want to do it.
But I don't.
Yet I want to.
Am I a lost cause?
Torn between loyalty and sensibility.
Struggling amongst friendship and morality.
Severed ties…
Or avoidance and outright lies
Are likely to be my fate.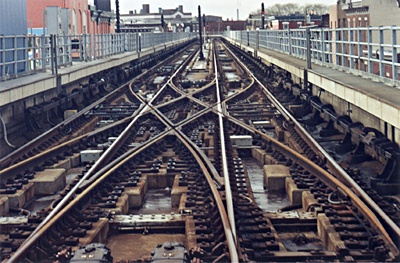 © Anton J., Philadelphia, PA