The Beautiful Soul
May 7, 2009
The Beautiful Soul
Once upon a time there lived a girl pure in heart and mind
She was a beautiful floating soul in a sky of darkness
She was a beautiful girl but what made her beautiful
Was her impeccable, unwavering, stubborn at times, but determined character.
She lived in a world that was her own
That no one could crush.
She was her own unique person
A beautiful soul!
But even beautiful souls can turn ugly
When ugly things strike it with their hardest temptations and desires
That can turn even the sweetest of things bitter.
Like a decaying flower her beautiful soul began to wear away
Until her beautifulness was gone and ugliness now filled her empty soul.
She saw what she had turned into
No one to blame!, no one to help!
She had become her own worst fear!
When she saw how ugly her soul had become
She tried her best to hide and disguise her worst fear and trap it deep within her soul.
Life was flashing before her eyes like a silent film,
Her screaming for help but no one to hear.
Full of hurt and dying for love
She turned to whatever could show her that someone cared
That someone could see under her disguise into her ugly soul and show the beautifulness it once had
She had turned into her worst fear and it was taking over her life,
Mind and her once unwavering character.
Inch by inch destroying everything in its path.
She used special drugs
To help sustain and push away and forget her ugly ,dying love thirsty heart.
But it didn't help day by day she was forgotten like an old book
Her story in the pages once so beautiful
But now just an old dusty book left on the shelf.
How had she let this happen?
It was all over now!
No turning back, no regret or guilt to feel.
Just as she had been filled with beautifulness, ugliness now filled that empty space
Her world turned upside down, and her once beautiful soul shattered
Just like a decaying flower it soon dies.
She took her last breath and this beautiful girl who was once a beautiful soul
Floated up and joined the dark sky.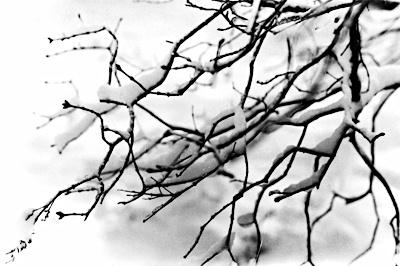 © Lindsey D., Marblehead, MA