Hopeless
May 7, 2009
I feel smaller and smaller.

Walls are closing around me.

Time slowly ticks by without warning.

The only sound I can hear is the pounding of my heart and my breathing quickening with insanity.

Tears start welling in my already swollen eyes and my cheeks start overheating.

Black emptiness starts creeping up on me.

The light starts to melt and the darkness laughs its way in.

The pain is too excruciating and my fears are rising.

Panic storms throughout my fragile veins and frustration found a way into my eyes.

Losing you took a toll on my own pathetic life.

Living won't ever be the same anymore and life is now pointless.

I feel smaller and smaller.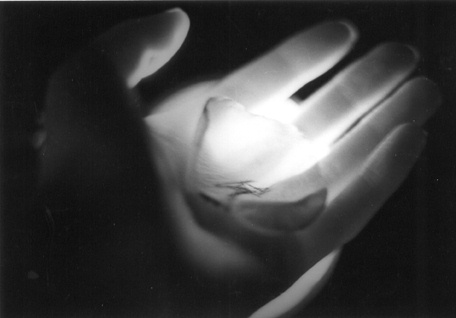 © Feichen Z., McLean, VA