Sonnet of Forgiveness
May 7, 2009
Hath Love some sense for the pain which I feel?
Does its unkindly soul perceive regret?
Doth in contempt of void promises keel
or with mine heart, like the hackneyed sun, set?
No! Quick was I to forfeit to jading
delivered by the same sweet lips ere kissed.
His smooth, velvet prayer of closure fading
by the torrent that too seized all ere wished.
So woe is life that has lost all but grief!
So vindictively does hot rage now flow!
How I do crave its sensual relief!
How arduous to let this feeling go!
My placid reason with God's word combine;
Love's trespass is forgiven as is mine.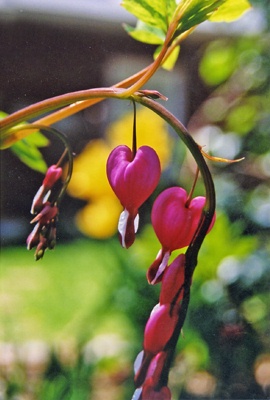 © Sophia E., Wilmington, DE