All I Have to Do
May 6, 2009
I hide within myself, trying to ignore the beady eyes upon me.
The room is large,
small,
confining,
freeing.
I am like a caterpillar, trapped in its hideous cocoon.
I take three more resonating steps wishing,
praying,
hoping,
waiting.
I ask not to succeed, but only not to fail.
A black microphone looms before me like Mount Everest.
There is a mountain I must climb, a river I must cross, an ocean I must brave.
Who am I to amount to anything?
Can't a grain of sand be lost among others?
Is one star in the heavens more bright,
luminescent,
illuminating,
important?
The silence spreads like a plague.
I am left all alone.
Those beady eyes on me still remain.
One hard gulp,
swallow,
breath,
sigh
releases all my fears.
I close my eyes and open my mouth.
The room erupts in cheers.
My cocoon is hatched, my butterfly free.
All I have to do is believe in me.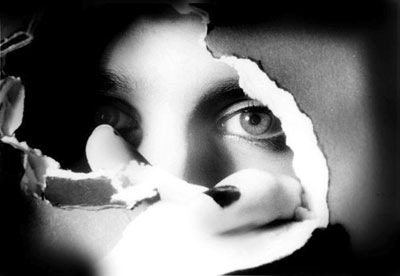 © Tabatha B., Peoria, IL