Imagine love
May 6, 2009
Do you belive it?
I do.
Nobody can see it but me and you.
look deep into your mind and find a peace sign.
Look again and set yourself in a place where nobody can see you but yourself.
Find a place and imagine your there for the Magic!
look around and smell the flowers turn around and see me standing,we walk around in a Rocky place, walk around and touch the place.
Touch the rocks and smell the air!
Touch my hand and see us stand.
Our hands touch Our eyes look into each other.
We feel our breath touch each other .
We are closer to each other one bit at a time, our lips are touching, our hands are touching, our lips connect.
Our hands meet each other, our imagination beggins to fade.
We must talk to each other before we lose each other.
Our imagination is fadeing we must stay.Our hands unconnect our lips begging to go away our eyes begging to fade.
This is just our imagination.
I say goodbye until we meet again.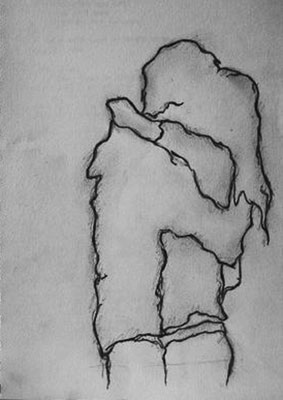 © Nicole B., Newcastle, WA