HEART BROKEN
May 5, 2009
THE END WAS PAINFUL, WITH LOTS OF TEARS.
HOW COULD U THROW AWAY ALL THOSE LOVING YEARS.
U LOOKED ME IN THE EYES FOR THE LAST TIME,
AND SAID THAT ANOTHER GIRL CHANGED YOUR MIND.
I'LL ALWAYS LOVE YOU IS THE WORDS YOU PROMISED 2 ME.
BUT NOW THAT WERE DONE ITS HARD TO SEE.
WHAT WENT WRONG.
WHERE HAVE U GONE.
WHY HAS THIS LIE WENT ON SO LONG?
YOU HELD MY HAND AND SAID PLANS CHANGE,
BUT NOW BEING WITHOUT YOU ITS NOT THE SAME.
SO FROM THE BEAUTIFUL BEGINNING 2 THE HORRIBLE END,
I'LL ALWAYS LOVE YOU FROM YOUR HEART BROKEN FRIEND.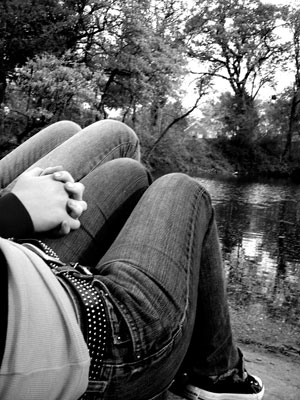 © Lauren R., Edmond, OK