Teen Life
May 4, 2009
My life is waiting
I can see,
All the surprises
in store for me.
The friends that wait
outside the door,
The dogs that sleep
comfortably on the floor.

You'll see me going
beyond school life,
But don't you worry
I'll still help carry your strife.
The bonds of our friendship
were built to last,
we always forgive
the fights gone past.

Your eyes are still closed
open and see,
You are a teenager
and your dreams are free.

Love is your strength
it's my shield, my crown;
Hope helps me up
when I feel down.
Dreams are the power
you feel inside,
They keep your skin thick
So you can weather the ride.

Life is the sea
on which you sail,
Sometimes it's stormy
and you think you would fail,
But family surrounds you
they keep you upright,
They won't let you back down
without a good fight.

So school, sometimes,
is rough or rude,
But you can meake it
with friends, family, and attitude.
You'll make it
and when you're through
you can look back
at your 'tough' teenage youth.

Look back now and then,
with head held high,
And remember what and who
it took to make you fly.

So live for the ride
live for the surprise,
Your life is still ahead of you
You still have time to rise.
That's the best thing
about being a teen,
There's always a chance
For one more DREAM.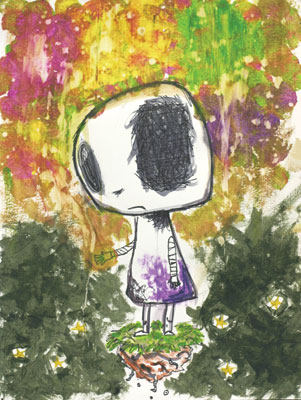 © Ashley W., Port Charlotte, FL