I cant do this anymore
May 4, 2009
I take a deep breath and start to walk down the sidewalk,
the street is dead silent and the air is filled with somber and dampness
i feel everything, yet nothing. ever nerve and cell yearns for love , wanting any emotion rather then this emptiness.pain, anger,love.yet it comes up unscathed.
I see you sitting there on the bench and your eyes light up with joy, or could it be pain,?
I have waited for you for years and now here you are.
I search in my nerves, no in my heart and try to find that love.
it slowly starts and then gets louder as if it was hidden in the dark abyss of my heart.
I pull it out and wrap the familiar feeling around me, could it have been there all along?
Our eyes meet and it lets a shiver roll down my back.
i take your face in my hands and stare into your eyes, you look so wrong. so misused, so misplaced,
I need you now, more then ever.
my hearts beats faster and then the sun comes out.
yes, it was there all along.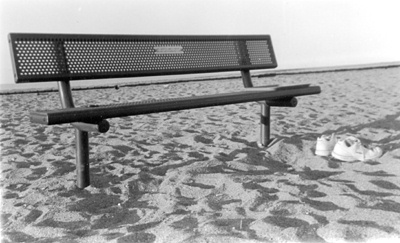 © Jenna H., Marblehead, MA