Secret Love
May 3, 2009
But hark, there she lies, with a silvering flesh,
And a shine in her eyes, but my heart doesn't mesh.
How soft her voice, and how soft the embrace,
To make such a choice, thus I must give up the chase.
I don't deserve such a spirit, for look at me,
I just don't deserve it, such a spirit as she.
My face is downcast, for I wish only her comfort,
But it's not in the past, it adds to mine own hurt.
For her comfort, I choose to just stand aside,
And watch as another man make off with my bride.
But it was my decision, and it doth harm me so,
But there's nothing I can do, but just let her go.
So I stand and I gaze at the two in an embrace,
My insides on fire, and tears on my face.
But she's happy now, and that's all that matters,
Even though my heart is left as it shatters.
So I shall stay, all cold and alone, keeping the covenant secret,
Because I love her so.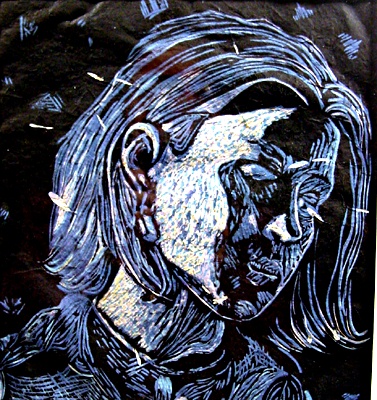 © Lauren P., Spartanburg, SC