Blaring, Glaring Sun
May 3, 2009
I guess there's sun now.
There's no way someone couldn't tell.
The heat it brings towards the empty big room
Attempting to bring warmth as well.
But we know better.
We know how it is.
We walked in darkness
When we felt like kids.
Tiny windows, only two doors.
Locked down, never.
A family, yes a real family.
But not anymore.

They captivate us now
With big windows, empty space.
They attempt to remove our minds From that first place.
Beautiful creations of man's design
But please give me the crap again.
That could bring a smile quick
And be a home when all other places did nothing to transfix.
I remember the feeling,
the sense of personal self.
The bringing together of one and all.
Despite the narrow halls.


You can take the sun back,
And anything else you claim to have brought.
But could you bring me back
Everything I felt there?
Every single word?
The quiet rupture of laughter
As it spread throughout that beautiful world?

Take from me all the beauty,
the apparent exclusive exquisiteness.
Because more than you know you ripped all uniqueness.
I miss the deep desire of everything there.
It looks like a memory to me.
How could you erase it all so quickly?

So take me back to 1101.
And erase from my mind
the pain you've brought with the rays of sun.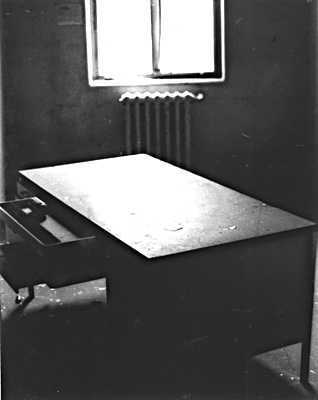 © Flynn O., Novato, CA