The Devil's Boy
May 2, 2009
It falls
In the silence
The leaf.
It cascades
In the silence
Creak.
The chains cry in protest
They rattle a solemn intake of breath
The swing
Creak.
The boy
A shadow
Hidden in the darkness of the day
The devil's spawn, they say
God's kiss eluded him
Black heart
Poisoned soul
Woven from fathomless depths
Eyes of hot coals
Twisted eyes
From the soundless cries of the undead
And he remains still
Spidery white hands clutching
The chains
Creak.
Half his face bathed in black
The other blinded in light
The swing
It barely moves
Just by the flick of his eyes
His soulless eyes
It tilts
Against the agony of
The chains
Creak.
The devil lives
And so does his boy
Creak.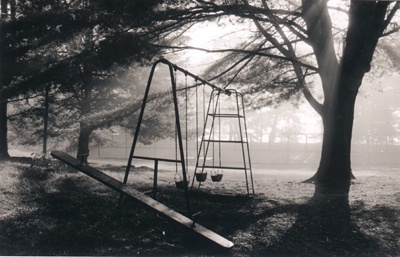 © Steve S., Marblehead, MA