Never stop.
May 1, 2009
you sit in the corner,
patiently waiting in the room,
waiting for who?
what exactly were you waiting for,
your hands politley folded on your lap,
yor left leg neatly crossed over your right,
you had a faint smile on your soft pink lips,
your stared at the telivision,
on the screen football apeared,
next to you sat two men,
father and brother in- law,
not to pleased with the fact of us,
still you sat with nothing to give displeasure about,
i moved from out of the corner and your eyes met my gaze,
you looked deap into my eyes and stood up.
you looked suprisingly nice for a friday of football.
your green long sleeve flanel t-shirt layed across your chest,
your shorts cut off below the knee.
you wore your vans.
you took my soft hands and gently wrapped them around your neck,
you then lightly put your hands on my waist,
you pushed your face in closer and our lips touched,
i felt like no one else was their,
the air was knocked out of me,
the ground had left my feet,
my eyes were closed,
and my index and middle fingers crossed tightly behind your neck,
wishing you would never stop.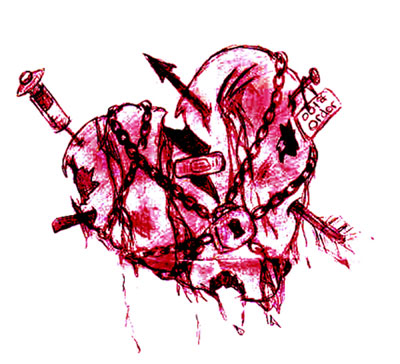 © Asia B., Hudson, MA