Dancing Through the Clouds
May 1, 2009
When I dance all around,
I see the white fluffy clouds
When I dance through the sky,
I wave good bye to the plane passing by.
When I move my feet, I hear a beat
The costumes, the music, the people, but most of all the movement.
I feel free like a pidgon flying South for the winter.
My mind and body move as one, like the sun and moon rotating.
Legs kick, arms move, and timing leaps through the air.
I see the sky move past me, as if time stood still with the exception of me and the heavens above.
I dance for the fun and relaxation of it, not just the pressure of it.
Friends and family will support you all the way, as you dance everyday.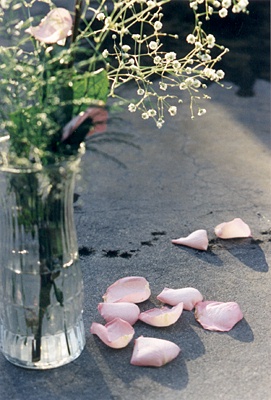 © Mary Amor, Fullerton, CA