THe Hands
May 1, 2009
When you see him
You see his hands
Callused,rough,scratched
Bruised,beaten,scarred;

Is it from from working?
If it the work must be crucial
Is it from the lack of lotion?
If it is he hasn't touched lotion his whole life;

Why do you look at his face
After you see his hands?
Hard,cold,sad,
Lonely,helpless,starved;

What's wrong with the picture
He doesn't look happy?
His face is too slender, but masculen?
He looks too worn along with his clothes?

Then you reaalize
That the man has no home
No food,no lotion,
Not a thing;

This man is homeless
Probably fights to have a place to sleep
Uncaring because noone cares
But sad because he's all alone in the world;

You ask his name
Shake his hand
Give him one-hundred dollars
Hope it helps
And your on your way;

One year later you read the paper
It comes every Sunday
You see his hands
His face
Easy to recognize;

But now he's got a suit and tie
A successful businessman
You read more and at the end
He thanks you for your hand
The money and his life
You changed it 4ever.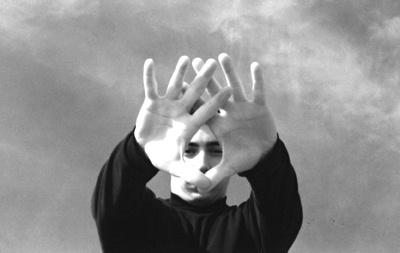 © Chris C., Milford, CT