WHENEVER I SMELL
April 30, 2009
whenever I smell smoke
drifting by, fresh dirt in the air,
or even the sound of rushing water near me.
it takes me back to when i was
camping with my scout troop.
i can see the fire by my side
with one of the members of
the sister troop
next to me as we watch the flames
lick the wood with its burning tendrils of flame.
then i remember the two troops messing with each other
and pulling pranks on one another
like brothers and sisters will joke around
together.

but this is not my story.
My story is smelling smoke drifting by
from the small fire
on my back porch.
not geting the joke
feeling left out and alone
wishing i were camping with
my troop brothers and sisters
but instead i have school
homework not done,
chores not completed
wishing for the weekend
when i can go camping again
forgeting the world around me.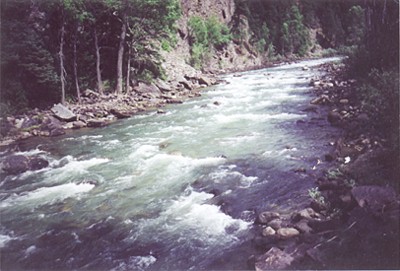 © Reisha R., Bowie, TX