Call of Duty
April 30, 2009
Call of Duty

Boy. A young boy. He thinks quietly.
Girl. A young girl. She laughs loudly.
Two worlds collide.
The sun shines brighter than before.
Doorknobs open easier.
Warmth embraces the body.
Comfort and ease.
Boy. The young boy. Turns to man.
Girl. The young girl. Turns to his beautiful wife.
Call of duty.
Call back home.
Leaves her speechless.
All alone now.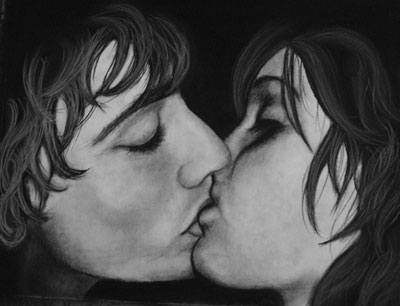 © Anna Y., St. Robert, MO