Moving On
April 30, 2009
What is a heart without a soul?
A soul without a heart?
A heart with cuts and tears, does that mean a strong soul?
A heart that beats in tune with a smile, is it fake?
Does that happiness exist in our world?
I see a heart that is bruised and broken, covered in bandages.
But still beating... this person feels pain but knows how to move on.
A heart that bleeds, bleeds love.
That is the soul that is weak.
Loving something that is not available, crying for something not there, yearning for something that can't return the feeling.
Those are signs of a weak soul.
That is the sign of a person who hasn't moved on and been strong.
The question is: have you moved on?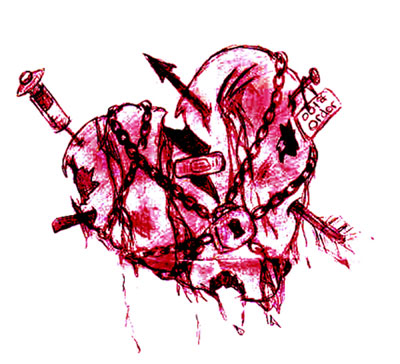 © Asia B., Hudson, MA