Remember This
MAG
April 26, 2009
Too young to remember this but once,
as he pushed his toy lawnmower
around the block, he stopped
in the middle of the alley as we crossed
and wouldn't walk any further.

I pulled at his tiny arms,
imagined a car driving down
the alley without seeing him,

but still so young,
he didn't understand my fear.

Too young to remember this, either,
but when he fell and split his forehead
open against the banister,
my parents laid him on the kitchen
table before bringing him to the hospital.

I sat on the staircase and listened
to my parents and their slurred words
about my brother –

the brother I later shared a room with,
the brother who, when I crawled into bed,
would groan in his sleep and twist
tighter and tighter into his bed sheets.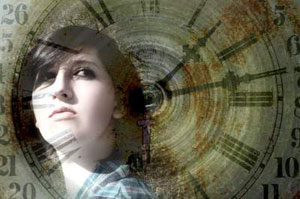 © Ryan K., Aledo, TX