July
April 26, 2009
Kisses like summer rain,
bronze skin and coal black eyes.
A deep longing.
Something that traps her in a frosty room with no windows.
Stagnate air hovers around her
swarming mind.

A touch so gentle,
it tricks her into feeling
wanted. Needed.
Fingertips set the skin ablaze.
The scent of it stings the nostrils
and lungs burst into flames.

Her heart beats franticly, reaching for something.
Unreachable.
Rotting from the inside out, turning her face an eerie grey.

Hard, stony love. Slowly taking over the warm flesh of a child. The dark, deep blue runs through her veins.
No oxygen to breathe, trapped in the lonely basement
of a heart.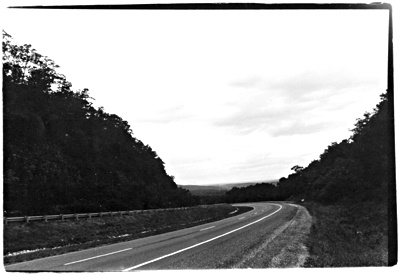 © Courtney R., Great Falls, VA