A Twist on Three Blind Mice
April 25, 2009
They swaggered in, a vicious gang of three,
with gangsta shades and plastic canes of white,
it's doubtful that they really couldn't see,
they ran too fast to suffer lack of sight!

A scam to beg donations at the farm,
they went too far and chased the farmer's spouse,
she ran into the kitchen in alarm
to find a weapon suitable for mouse.

A carving knife looked good, all shiny clean,
and razor sharp - she'd had it honed last week,
she turned to face the mice, her eyes turned mean,
and suddenly there came a triple "Eeeek!"

The gang was fortunate, her aim was poor,
so only tails were left upon the floor.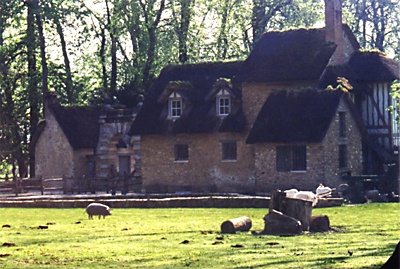 © Lindsey S., Duxbury, MA