Pride and ridicule
April 24, 2009
The feeling of constriction is to much to bare when all the world's a modest glare
Breathing so precious and open is taken away lest you beg for its constant companion by day
The pressure of a waking merrit overides the causes of defective reasoning.
And both stale when venturing towards the other.
Aye I say onto you what sweet melancholy does the duchess of sorrow hold for her followers whose fancies she consoles.
Nothing that can bewitch the towns people into merryment of wonders.
But in which only can be retrieved in the souls of others.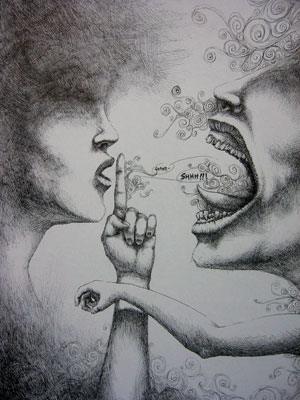 © Andrew M., Apple Valley, MN