Paper-Thin Mask
April 24, 2009
You let it take you happily
The invisible hand grabbed you away
All I saw from a distance were your eyes turning pitch black
And all your skin turned into grey

Your warm friendly smile transformed into a cold grin
Your voice sank deep like a boats horn
Your words cold and sharp, only stabbing like a sword
Not meant for help but just to scorn

It had no mercy, took every part of you
Put on you a mask of innocence, paper thin
Only the blind couldnt see right through it.
To them the mask was thick like skin.

It even fooled me for some time.
Red cheeks, blue eyes, wide smile so fake.
But when you werent careful enough
Through it I saw a speck of grey

It hurt my soul to know you now truly
Bitter, cold, selfish were your best friends.
Sweet, sincere, warmth an enemy unfound.
But the damage was done, this was the end.

You blamed it on me, said "Look, see here!
A mask she wears, shes bad within!"
Once anger filled your lungs, you breathed out hate
Made others opinions of me to spin.

But a mask doesnt last forever, you know
Its only a shield for a time being short
Justice comes to those who need it
Your mask is no longer your protective fort.

I wish I was the one to pull your mask off
Tell everyone then" See! Eyes of black, Skin of grey!"
Then everyone will gasp in horror of your true self
But really what good would wasting effort on you pay?

So I'll give it time, let it casually fall
Let the mask slip off, by itself away bend.
A thing I wont do, hands clean I'll have.
As you yourself bring about your masks end.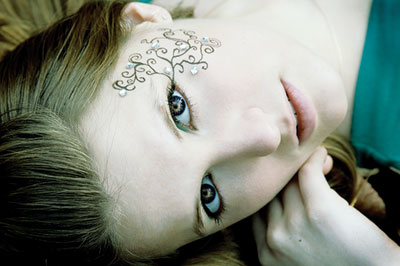 © Michelle B., Blairsville, GA