The Dangers of Flying
April 24, 2009
The sky is falling in groups of two.
It gives it's life for me and you.

Inhaling out, exhaling in,
The day has grown strangely thin.

Metal bars fix the worn-in sky.
With broken wings, we learn to fly.

Soaring free in a caged wind,
The eyes of hate created our sin.

The metal rusts and falls apart.
The sky keeps falling, and foreshadows a broken heart.

The sun, moon, and stars collide.
Then your broken wing came in contact with mine.

A bolt of lightening came in a flash,
then we saw the sky split clear in half.

The sky has fallen, one hand on my face.
A cheated reality has left a longing for that embrace.

A life shot down and with sorrow you say,
"I am no place for you", and walk clear away.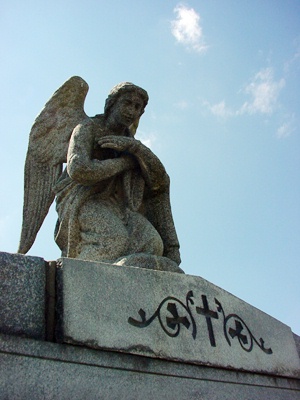 © Greg K., New Lenox, IL