The Joys of Summer
April 26, 2009
Summer is the sun beating down on my face,
The water splashing through the air,
And the sand between my toes.
Summer is the time spent with friends,
The relaxing moments that give peace to my soul,
And the break from the regular, stressful routine.
Summer is the calmness I feel from a humid breeze of air,
The smell of the ocean,
And the smell of coconut scented suntan lotion.
Summer is staying in the water until my skin resembles a prune,
The sense of accomplishment I get from having a stress-free day,
And the gorgeous sunset that is a reminder of the time I can dwindle away.
Summer is the season that renews me,
The most relaxing and enjoyable season of the year,
And the reason I work hard the entire year to gain the reward of this wondrous time.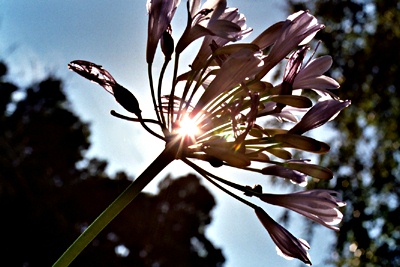 © Brandon W., Redwood City, CA