Time I Wasted
April 28, 2009
Time is wasted,
I'm spitting out words,
expected to try my best,
and I only go two thirds.
You're something I possess,
a piece of work indeed,
every minute is a stress,
cause we never agree.
Dying for the truth,
get souls involved,
people giving hope,
but burdans make them fall.
No one to trust,
no way to cry,
stick your chin up,
and don't use the mind.
Flow through the scene,
distract to please,
and hope to god life will never freeze.
And when a good thing is at your door,
you'll walk right by,
for the brain will deny.
You know you'll keep on walking, afraid to get caught up in something that'll get you talking.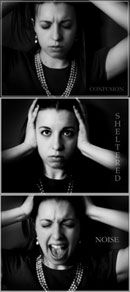 © Michelle B., Blairsville, GA