The World We Live In
March 20, 2019

Why is the world filled with so much negativity?
DISRESPECT and HATE,
People continue their RACIST WAYS,
This goes on for days and days.
Kids getting RAPED and ABUSED
SCHOOLS GETTING SHOT UP
COPS SHOOTING BLACK PEOPLE
people waking up on the cracks.
So many unsolved murders
More and more people dying each day.
What's wrong with this world?

Well, I Have a Vision that someday people in the world will show more respect.
Have less hate and disrespect than we expect.
Although the world is full of disrespect and hate.
Our people could reunite and make the world great.
Very much work it could take
Everyone should be treated with kindness
all people should get rid of their blindness
don't matter your differences or interests
respect should always be given
everywhere you're driven
always and forever
make this world better together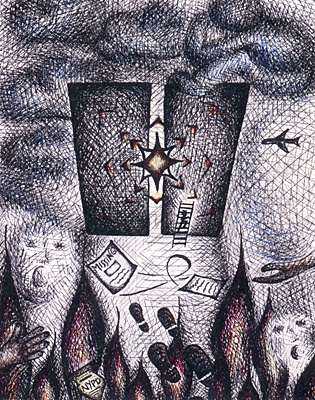 © Erin H., New Hope, MN