I Know Now
April 28, 2009
I Know Now


I often wonder what life would be like if you were still around.
Still there to hold my hand when I walk.
Still there to pick me up when I fall down.
Still there to say everything's going to be okay, even though you know it won't.
Still there to hear me talk.
Still there to lend me a shoulder when I cry.
Still there to put your arm around me, while we watch a movie.
Still there to call me every day, just to make sure I'm alright.

When I was around you I felt so safe.
When I was close to you I got the butterflies.
When I saw you I knew from the beginning.
When I was with you, everything else disappeared.

For some reason, I ruined all of that.
I lied to you then said goodbye.
And I promised myself I would never let someone like you,
Slip out of my life like that again.
If I could, I'd turn back time.
Erase everything I said and did.
We might still be going strong.

If only I knew what I know now.
If only I could take a step back.
If only you'd give me another chance,
To prove to you, I am the one.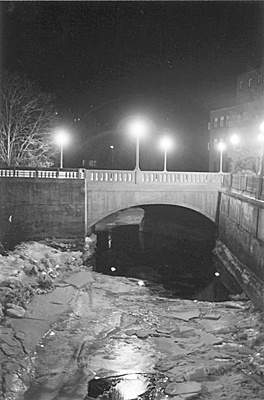 © Peter G., Glenburn, ME