My Potatoe
April 28, 2009
Up and down the rows he went,
Looking at the weak and bent.
He called out numbers, yelled out an order,
A person's reply could put them on death's border.

After our numbers, we marched away,
The darkness falling, no longer day.
The snow was thick, eigth inches high,
It made some children laugh, made some cry.

I walked strait forward, staring down,
Until I stumbled, looked and found...
A potato!

I closed my eyes and smiled with glee,
A delicious potato, all for me!
I thanked G-d for this great surprise,
And hid it from others' covetous eyes.

Walking back, I held my head high,
Ignored the children laugh and cry.
I imagined what would happen when I was alone,
I would eat my potato, all my own!

I arrived outside my barrack door,
Watched dying eyes that wished for more, while I had...
My potato!

I entered the room, so cramped and small,
I heard people cry I out and I felt for them all.
But my pity would never make me give up my sweet prize,
You could see the hunger, the delight in my eyes.

I reached my bed, stuffed with many and more,
Some piled on others, some falling to the floor.
I felt in my pocket to take out my trophy,
But found that it was no longer with me!

I tore my clothes and racked my mind,
But my purpose had ended, I could not find...
My potato.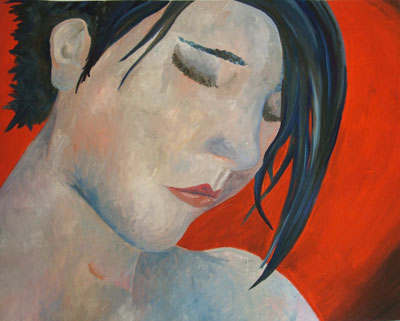 © Lindsay S., Billings, MT