Come to The Fire
April 28, 2009
Come to the Fire,
It burns for you,
For every detractor, for every Jew.
See the flames, they lick and spread,
They roar till every Jew is dead.

Come to the Fire; here it is,
It burns for the mothers, the fathers, the kids.
We are not picky, any can go in,
But they will not come back out again.
They push and shove, they scream and cry,
But soon they'll be up in the sky.

Come to the Fire,
It waits to be fed,
And until it dies, to its mouth you'll be led.
Soon the day will turn to night,
The room will fill with screams of fright,
As one goes through the skinny door,
And leaves through the chimney, high to soar.

Today is one, tomorrow two,
Then three, then four, then five, then you.
Say goodbye to your family and friends,
For off you walk to your fiery end.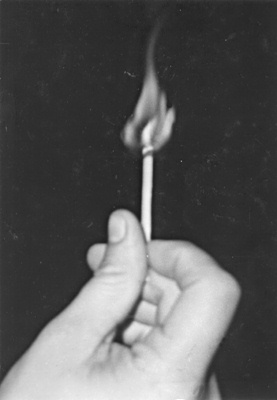 © Stephanie H., Highland Village, TX