Beautiful
April 27, 2009
One Glance was all it took,
And now
One Glance is all it takes.
They say that eyes are mirrors of the soul

Looking at yours I know for sure.
Your spirit is beautiful

All of you is beautiful.
And all of me longs to be yours.

Now here we sit, hand in hand,
And all you ask is what's in my head.

Just one thing occupies my mind.
It's you- right by my side.

So I must simply reply:

I am happy and I am in love

You are mine and I am yours.

The greatest thing is to love

And be loved in return.
Indeed, I must concur-

It's the most beautiful thing in the world.
And look, it exists right here

So long as you and I are near.

When you are close

The shivers begin
I tingle and smile

Just out of control
You entangle me within your smile
And I know we should walk together-

Be together
Mile after glorious mile.

A Kiss has never meant so much

Until you came along.
A Glance never did or told this much



Until you came along.

And what's left to say?
What else conveys what I feel?
Nothing at all.
Except,
perhaps

This.

I am hopeless

Because you are gone.
This is a dream

And a desperate wish.
If only you still meant the things you once said,

Than life would be beautiful


We would be beautiful.
You should be mine,

If only I could be yours.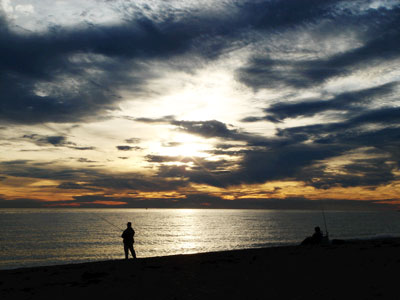 © Sarah C., Hillsdale, NJ