Take My Hand
April 27, 2009
The feeling you give me is so surreal.
So I have a plan. Can you make me a deal?
I say, you never let me go away from you.
I would never think to do that, even if someone told me to choose.

You swept me away in your arms that night.
Every time you twirled me around, left me wondering with delight.
I thought to myself: I'm probably just another girl to him.
He smiled at me and laughed, and then I knew, it just might not be just a whim.

As we walked down the street, you took my hand.
My heart skipped a few beats, I was lucky to even stand.
A few weeks later, you seemed to take a few steps back.
I was left wondering, did you give up and relax?

So again I was left waiting, for the second time in a year.
I was traveling down that same road again, the path to many tears.
As I was walking down that sullen path, there was hope once more.
You say we had to talk, the bravery, of which, I adore.

Again, you took my hand and told me how you feel.
The bond is mutual; the feeling is surreal.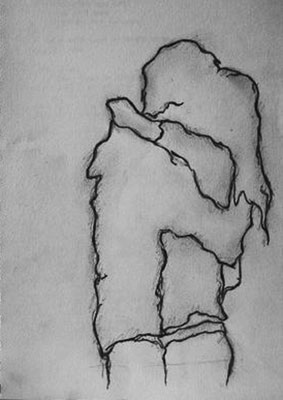 © Nicole B., Newcastle, WA