Brave Little Brother
April 27, 2009
Sunday morning
my brother is sick
he's trying to be brave
but he's uncomfortable
as we sit on the bed
watching a movie
He shifts carefully
trying to dislodge the
pain in his stomach
and at the same time
trying to keep me
from noticing or seeing
but I feel the bed move
My poor, brave little brother
A small tear falls halfway
down his cheek
and he whimpers
I ask if he's okay
he says it hurts
I tell him to walk around
Perhaps he'll throw up
then he'll feel better
It works
and I stand by the
curtain over the windows
watching as rain pours over the driveway
washing down to the street.

The movie is still playing
My brave little brother crawls into the bed.

"Feel better?"
"Yeah. Thanks."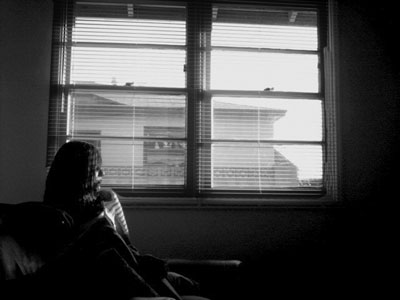 © Roxana R., Tustin, CA