Death
April 27, 2009
Death
I felt so

empty
When my great-grandma
died.
W…e used togoshopping and hang
Out on holidays.
She was old, but she died from cancer.
The doctor said she had little time to live.
She couldn't survive
The chemo…therapy.
Sixty years of sm…oking
Hadcaughtuptoher
She had cancer in her
mouth
She was eighty-three.
Now,
at

least,
she has stopped


Suffering.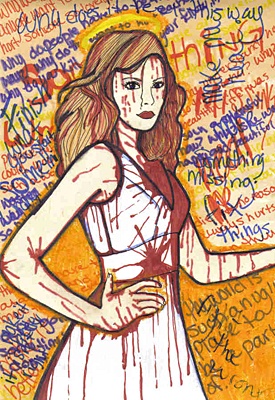 © Sara D., Aiken, SC