Time ticks away the love
April 16, 2009
Speak it.
Announce your true, reserved thoughts.
I've thrown you the obvious
time after time.
Its your turn.
I'm your favorite mirror on the wall
favorite stepping stone,
that you can keep walking over.

Midnight strikes
beginning the new clock
full of familiar turns and times
hanging on the tick tock
Grasping for air
grasping for truth in time.

lingering on the same eternity
release the energy
you've been holding
I will flow with the hand movements
whether it be fast of slow
better than waiting for you.
You were just another turn of the clock.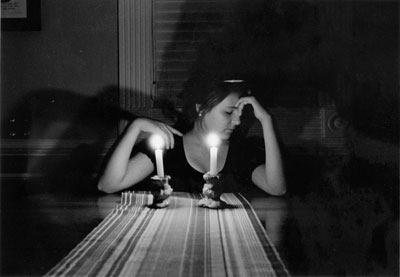 © Eleanor K., Bethesda, MD