Phobia
April 22, 2009
Not the first time I had to be the adult and not the last
She came home to a cheery little party that soon went all wrong,
The smell of hour old pizza and booze lingered in the air.
She was happily watching TV only thirteen years old,
She ran to her bedroom she could sense something was wrong,
Her heart beat loudly and the sound waves pulsated like a loud bass in her ear canal.
Then she heard it the sound of her own mother getting sick,
Never frightened by it before but badly now she rushed to her room,
She tried to melt the fresh memory by rocking ears covered in the fetal position,
Like a patient in a mental hospital she rocked back and forth hyperventilating.
It seemed like only minutes maybe seconds but was about an hour; time crept at the pace of a turtle.
As she heard the guests try to escape,
She rushed downstairs fearing being left alone.
She ran so fast that she thought for a moment she could fly.
As they saw her tear soaked face and trembling body their smiles began to fade,
She led them to the room she was fearful of and as she slowly opened the door
She found her mother lying lifeless on the floor.
Hatred, Panic and fear entered her mind,
She fell to her knees convinced she was dead but they knew better.

Thinking as swiftly as she possibly could as they once again tried to leave
She remembered my poor brother left all alone waiting at school.
One of the drunks offered a free ride,
She couldn't resist it was all she had, she jumped in and directed the way.
With brother now in tow and safe with her he asked sweetly,
"Where's mommy?"
Mommy's sick she replied this nice man she works with gave us a ride.
At home it seemed her troubles were shortly over,
As a scary woman she's supposed to call mother arose from her room.
Now all she had left for the night was keeping her brother hushed as not to trouble the monster.
Just another journey that she became mother,
Now one herself she's told not to bother,
Can't do it herself not the nourishing type,
Tear her down all you want but she knows she's a mother inside.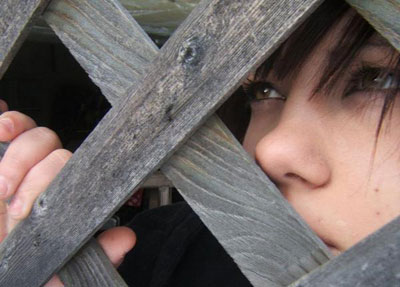 © Krystal B., Bloomingdale, IL