Her Face
April 21, 2009
Her face is never there
when I turn my head to look.
So secret, so surreptitious,
My entire soul she took.

Her hear is not there either,
it is running through the forests!
Her eyes are always neither,
at night, they glisten and guard the forests!

Her mouth speaks in the early dawn,
when I may let out my daily yawn.
And through the lips of beaked infants,
she releases her songful tune.

And oh her skin in June! In May!
When the school is dead and away,
and the children play amongst my lawn,
she is lighted up on their innocent faces.

And she breathes through the rocked behemoths
benignly grazing like a great stone wall,
so magnificently majestic and tall,
and the whispers coexist and wane with
the clouds that cover her eyelids.

Fallen she has, her body is the Earth,
only the infinite child, and one human's galore.

So her face is forever watching, singing, calling,
her face is always so calming, so eloquent, so fair,
and let her face be there, whenever
I may run short of living air.

Live, not look, is what I must do.
Her face, can you not see feel?
The day is entirely new.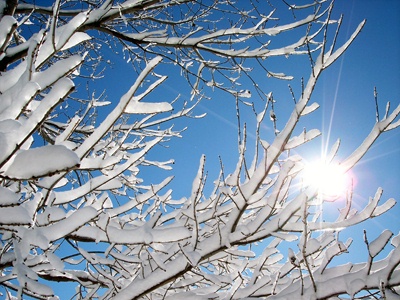 © Barbara S., Hoffman Estates, IL