Thorns and Roses
April 21, 2009
Why do I fall
at the sight of my love?
Are my words not enough,
to cool away the burning atrocity,
of my heart's desire for you?

Is the embrace of my darker thoughts,
a memory for you
to break my soul,
to run away,
from the dawning love?
My love?
in the east of the crimson sky?

My mind conquers me, it engulfs my hearkening
call to you, with the flaming pyre
of fantasy, of romantic plea,
of the naked sea,
all in unison,
consuming our flesh.

You are a coveted creation, a blossom in the skewered field
of thorns and roses,
A lambent flash of light in the torrent of an endless
storm.
You are the divine spirit revealing my soul,
and you are the liberator to the prison that
my joy, my trapped joy, is enslaved to.

Your are my soul,
You are my beauty,
You are my love.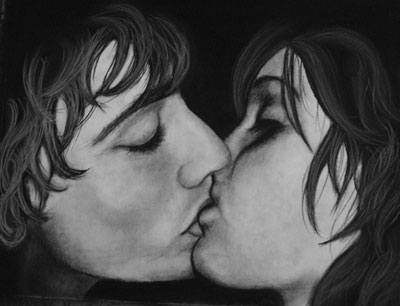 © Anna Y., St. Robert, MO