The Pond
April 21, 2009
The surface of the pond is quiet
and still.
A ray of sun reflects off the water
like glass.
Generations of life live underneath the thin

water line.
With the lightest touch, I dip my

feet in.
Ripples break out and the pond now has wrinkles

circling it.
They drift outward until colliding with

the mud.
A startled frog, which was hidden before,

leaps in.
Now the ripples are sliding

towards me.
I can feel the light pulse of them beside

my ankle.
Never letting up, it repeatedly bumps

against me.
The constant reminder wins and I pull my

feet out.
Resting against an old bench, the sun reminds me of

better days.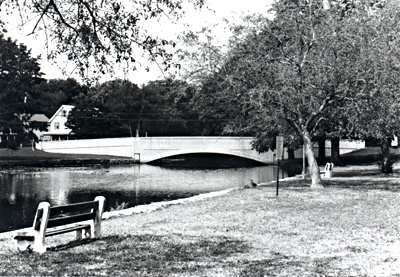 © Geoffrey D., Milford, CT