My Dawn
April 15, 2009
Smile through the rain, let the sun shine through the pain.

My tears form a pond of lost hope. But this life I will look beyond and learn to cope.

My heart is strong.
For you it beat so long.

But with your abuse,
its pulse went weak.
Until it was of no use,
and its survival seemed quite bleak.

Yet with hope it did revive,
and into that pond did it dive.
All the hope I had once lost
now supports me without a breaking cost.

As you once did.
Yet your abuse of myself I finally rid.

True love is powerful indeed...
My want for you so often became a need.

I smile now though...
Forgetting every blow- Forgetting yet never forgiving, I moved on.
The sun sets on us only to rise once more at dawn.
And rise I shall to... This time, without you.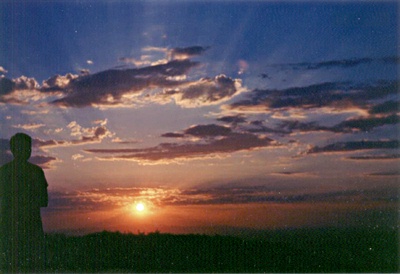 © Jovee B., Dededo, Guam