Speechless Words of A Young Love
April 14, 2009
You say that I'm an angel,
But you gave me my wings.
You treat me like a princess,
And the best of all things.

You say that I am your world,
But surely you make mine bliss,
Every embrace is heaven,
As well as every kiss.

When I am sad you wipe my tears,
You say it'll be okay.
Because I know you are mine to hold,
And you are here to stay.

They say our love is just a fling,
Nothing will remain.
But I know how strong we really are,
We're fighters through the pain.

When I close my eyes at night,
In deep thought I may be
Of what we are and what we'll become,
Someday a family.

For now I must depart my words,
A silent, quick good-bye,
My love for you, forever true
My cloud nine in the sky.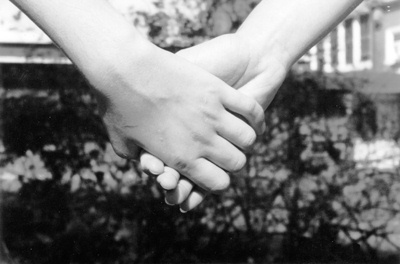 © Lauren G., Pompton Plains, NJ